Links
Banner Links
Please display a banner on your site and to my site. I have some link code below which can be placed preferably on your home page or links page. I encourage you to do this and place it in a prominent position. Then the number of people finding my site through your site will be used as criterea of where I list you.
The more clicks I detect, the more prominent will be your listing. This is only part of the criteria, but a very important criteria. Money speaks, so those who pay featured listings will always be listed first.
The bannerlink must be on your site, and the url of your site must be the same as the url you entered when creating the profile. Links from other host names will not be credited.
Clicking on the link over and over again will not work. Only one click from one machine a day will be registered.
Copy the link code and paste it into your webpage. If you want any further help, please contact me. Please make sure the link code is placed on your website, the site name must be the same as the url you you have registered on here. If its not, then the click through will be ignored.
Banner 468px x 60px

Banner 234px x 60px

Banner 150px x 60px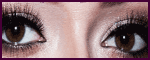 Banner 100px x 30px - No text